I Help Simplify and Grow your Business
Madge Ideas Inc. is the technology consulting practice formed by Trevor Madge in 2016 after working for 19 years in the currency exchange field.
My goal is to make technology accessible and understandable for SMBs that don't have the internal resources or time to assess software tools, build solutions, and deploy or support them.
If you are an SMB looking to grow your company and you are:
Unsure how to leverage technology to amplify your business
Feeling overwhelmed.
Have lots of data but don't use it effectively to guide business decisions
Want 'Done for You' solutions
Improve your effectiveness by automating repetitive and time consuming tasks freeing you to focus on growing your business.
I use Zapier, Microsoft Power Automate and Azure Data Factory to build out automated routines from simple to complex.
If you are an SMB looking to improve how your team collaborates in office or remotely I can help you onboard new software or get more out of your existing tools.
Madge Ideas Inc. is a Microsoft Cloud Solution Provider (CSP) that works with Microsoft 365 Business and Enterprise Plans, Microsoft Power Platform (Power BI, Power Apps, Power Automate), and Azure.
I can also assist you with a range of other tools such as Smartsheet and Trello.
Combining expertise in Toggl Track with deep business experience to deliver you custom solutions and training to help you understand how time spent correlates to outcomes.
DEDICATED TO YOUR SUCCESS
I have a 'data second' approach to working with clients which sounds strange for a technology and data consultant.  My first focus is always understanding what your needs are. 
Without clarity on:
What your business goals are,
How they align with your principles, and
What your vision of success is
we risk developing 'solutions in search of a problem' or more likely fixing smaller problems in isolation without advancing the most important goals of the company.
Once we have a clear purpose in mind I will work with you to surface ideas, assess them, organize them and then take action on the most important things that we need to do in order to move your project toward success.
During this process we will dig into your data to unlock the value hiding in there as well as leverage technology to deliver effective solutions.
Unlike consultants that tell you what you need before they know your business I ask questions and listen to your responses.  I will ask you a lot of questions and will challenge your assumptions to identify your best interests to pursue.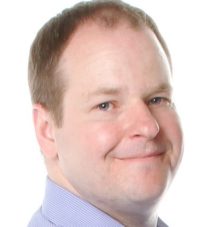 Trevor Madge
I love that 'wow' moment when technology cleanly delivers a smooth and on point business process that leaves the end user smiling. Every client is a distinct opportunity to solve problems, provide solutions, and deliver an excellent customer experience.